I updated the last post to include a link to the source code, and updated the plots with attribution to the data source, timeanddate.com
Based on Jim's comment on the last post I thought it would be easy to re-run the analysis for Anchorage.  However, the Anchorage data was more difficult to handle, due to a period of continuous twilight at various times in the year.
So, as a workaround I just downloaded the tables for sunrise and sunset.   Personally,  I was more curious about Miami than Anchorage… but they are both easy to run with the new code.
Here's what we gain / give up in terms of daylight for these locations.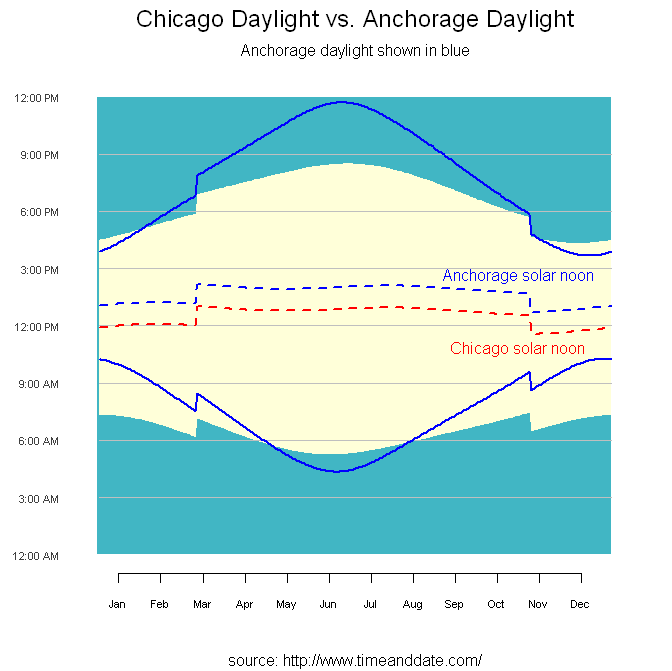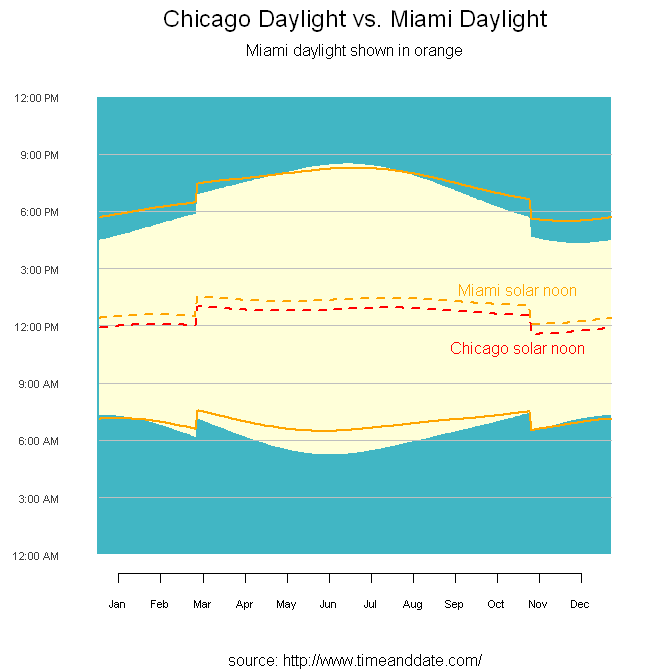 Also, I thought that the speed at which the days change was much more interesting when comparing cities: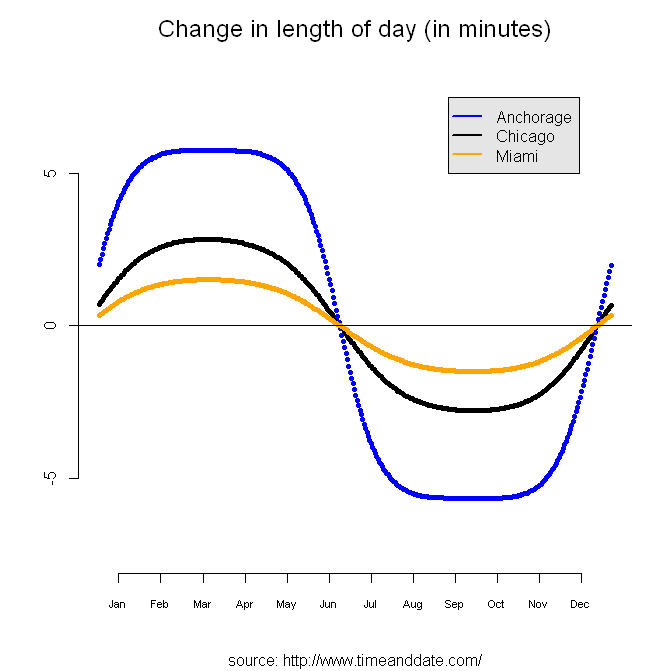 The way that the website deals with a